While downtown for the "Race-for-the-Cure" last Saturday (see post here), the race route passed by some absolutely wonderful buildings. I don't know if the buildings are because of the tourist industry or we have a tourist industry because of the buildings but downtown San Antonio is simply wonderful for walking around.

Teaser: It is important that you understand that we aren't afraid of color in San Antonio.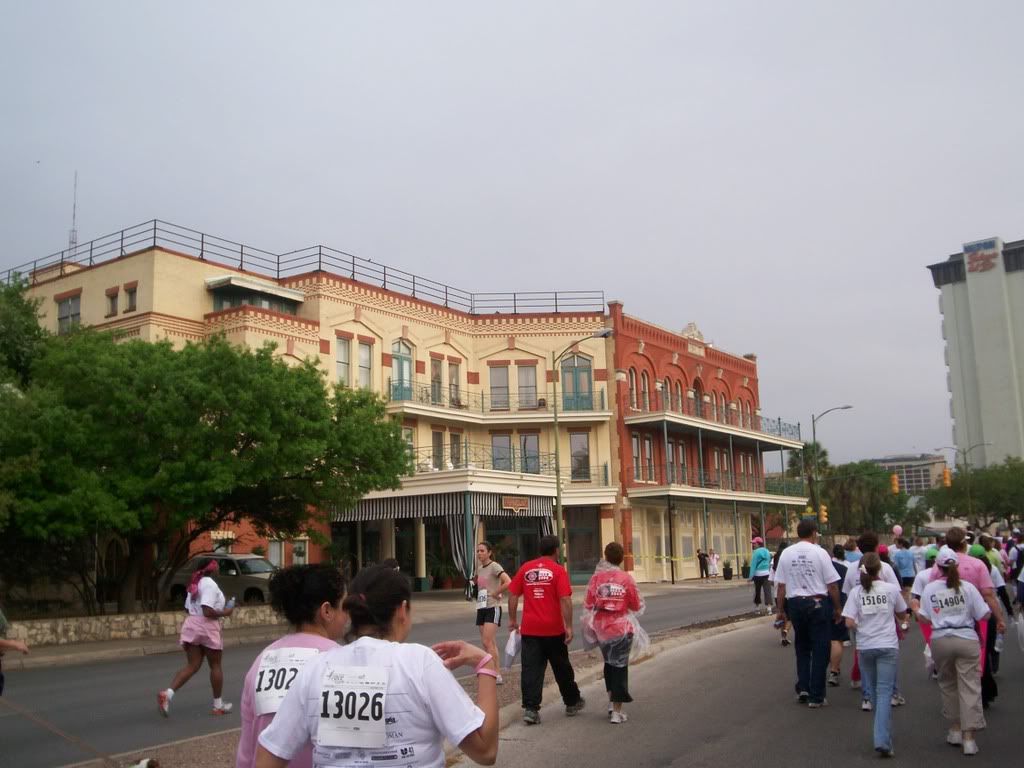 It's a somewhat frontier-style building that is about a 1000x better than anything that ever existed in an actual frontier town.

It wouldn't be a trip to downtown San Antonio without some mention of the RiverWalk and its associated facilities. Here's one of the older buildings which now houses a department store: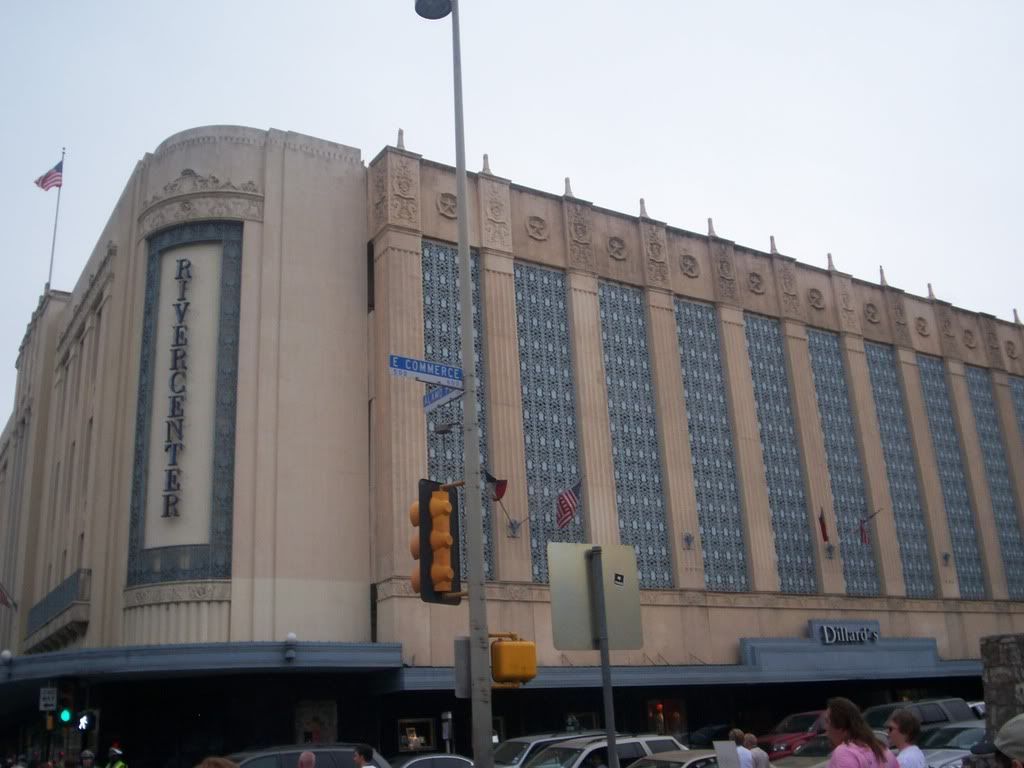 Wonderful details and manages to be snazzy without that tacky Vegas approach**.

Most downtowns have some statues and such. With these works of art, you can always tell where traditional gives way to modern:


Is it a polymerase reaction frozen in place as a homage to our UT Medical Center? Is it a giant tomato-basil fettuccine noodle representing the wrath of the Pastafarian God? But most importantly, why is it blocking my view of the gorgeous red-brick shopping center?

It seems obvious in retrospect but I had no idea San Antonio even had a "Visitor Information Center":


Or that it was so nicely done. The inside was all plasma screen TVs and slick displays. Oddly, even though the lights and TVs were on, they didn't appear to be open. I didn't see anyone inside. Very welcoming guys.

When I had jury duty last year, I mainly went to the new courthouse building. However, San Antonio actually has a couple of older court buildings. This is one of them: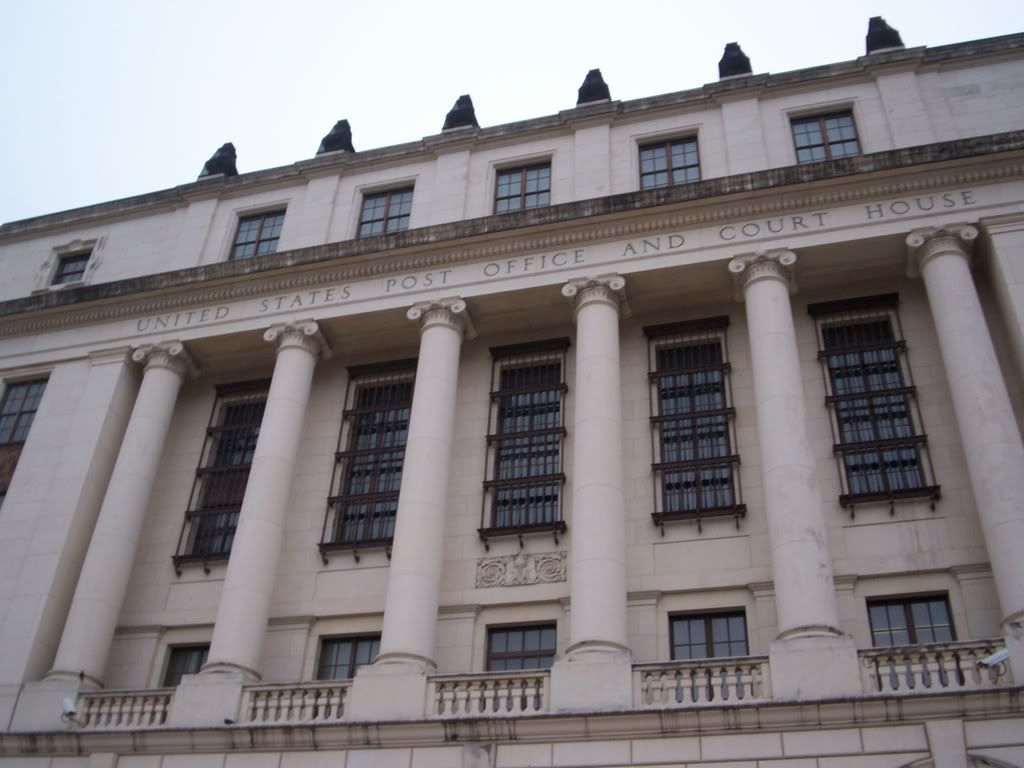 Although it's a funny angle, this building is actually pretty intimidating. Also, the metal in the windows kinda ruins the "historic" vibe of the Greco-Roman style.

We passed by several ritzy hotels, most of which just looked like your typical ritzy hotels. However, one of them would do well as the setting of a horror movie ("Gargolyes on Vacation: Showdown at the Alamo" coming to a Sci-Fi channel near you). Check out some of the vaguely Gothic detail work: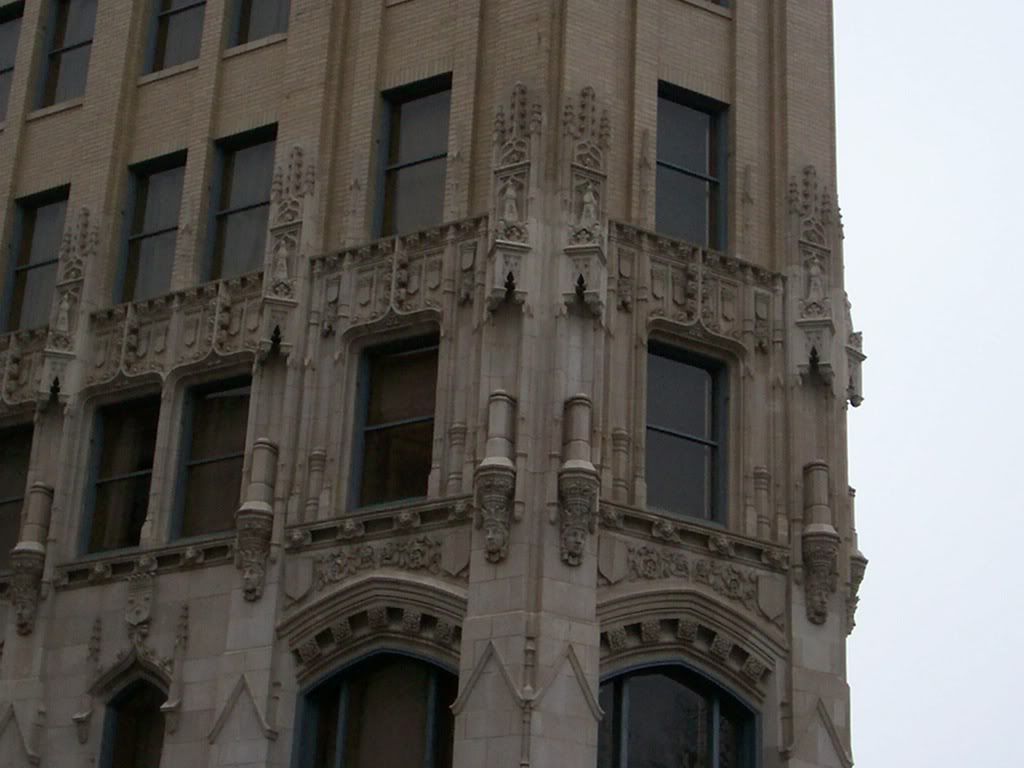 Even the front awning could look creepy in the right lighting.

This is more cheerful, patriotic, Saturday morning lighting.

I have no idea what this building is but after the "Post Office/Courthouse", this was the most intimidating. It had too many windows. Otherwise, I'd say it resembled some kind of fortress.



Now one of the odder buildings (in terms of its use), "The Scottish Rite Cathedral"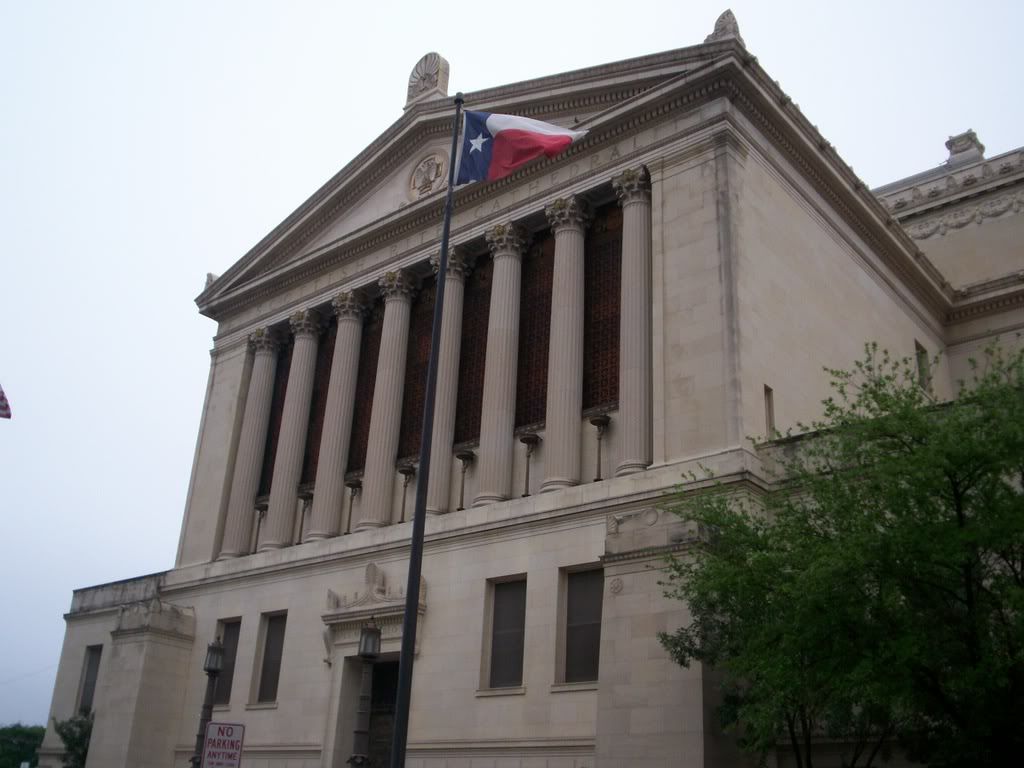 This is the Greco-Roman style done right. Also, it's incredibly detailed. I didn't have time to stop and take pictures but the building is covered in these little Masonic touches. Maybe it's just my Scot-philia but I found it a very friendly building.

Our final building is one of my all-time favorites. It's this lovely Lutheran Church: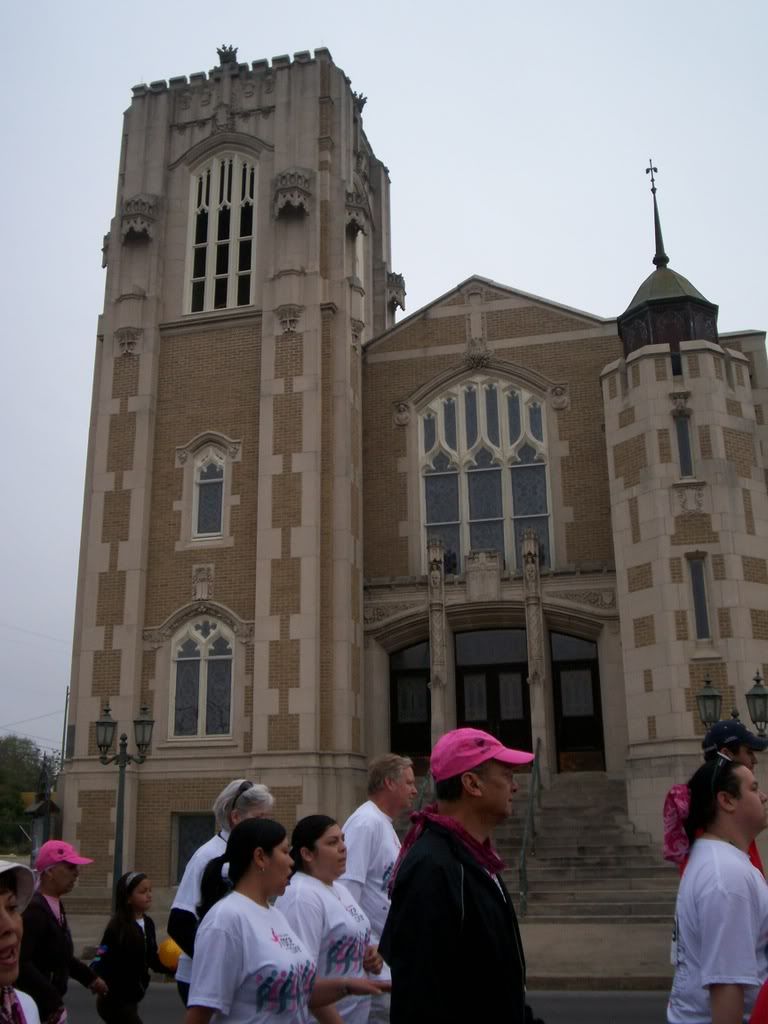 I'm a sucker for detailed brickwork and the colors here are just lovely.

My one architectural/artistic disappoint of the race was the lack of graffiti. Last year, we walked through this underpass with all this gorgeous graffiti art. Unfortunately, this year they'd painted over all the artwork with this boring, ugly flat yellow-white. Yuck. So, I conclude with this picture from last year's race:



*I mean "Western" in the cowboy sense not the "Western" civilization sense.
**There is a time and place for the Vegas approach. Ex - In Las Vegas at some other time.