So, back from LA. As part of my personal enrichment goals, I made an effort to take some pictures while I was there. Here's a teaser pic of a storm over downtown Houston.


More after cut.


I think this is the first instance where I didn't have to run to make my connecting flight when travelling through Houston Intercontinental. Which is how I noticed the strangeness of the George Bush statue they have at the airport. What's with the coat?


It's perfectly orthogonal to his body. I mean, if they wanted to convey wind the tie (blown to the side) would have done it fine. Personally, it looks like the sculptor was just showing off.

My rental car:


Which was terrible! Uncomfortable to drive with a huge blind spot. This picture makes it look blue but it was really this incredibly weird purple color. I felt like I was driving a clown car.

Usually, when I go to California, I spend my time in Orange County (for training / visit relatives) or the Carson area (for work). This time I got to go drive straight through downtown LA: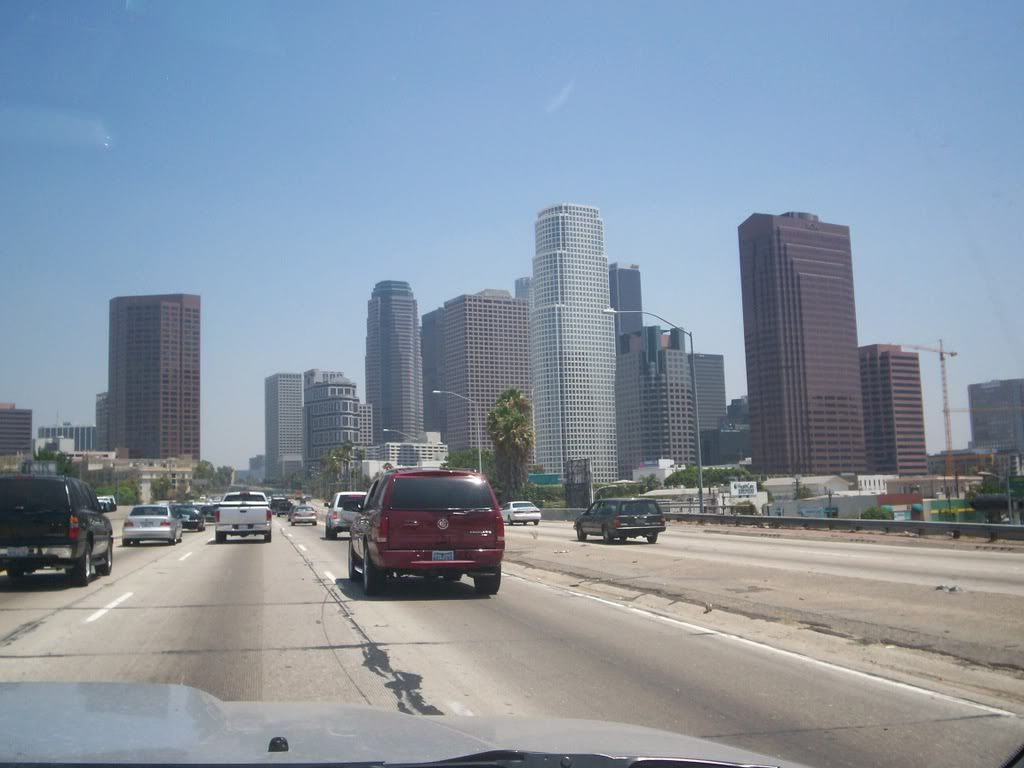 In a bit of LA strangeness (to me), there were these rather nice apartments right next to the freeway (as in you can see the sign on the left):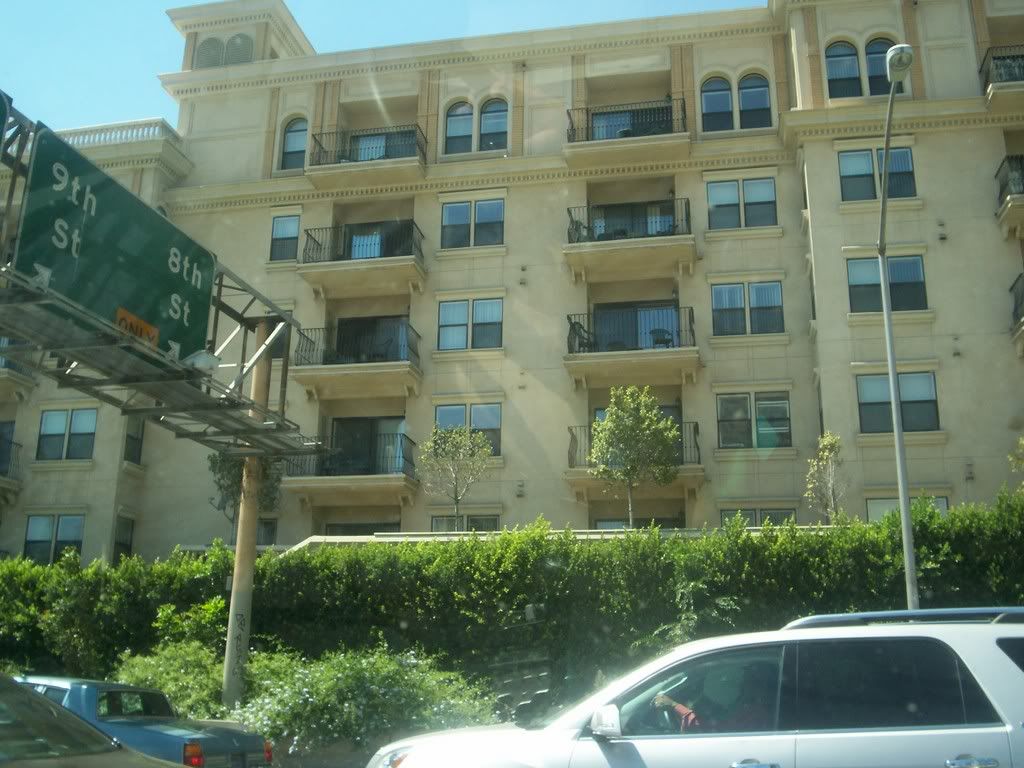 You could actually watch people out on their balconies while waiting in traffic. Who would want to live there?

Finally, I discovered the BEST RADIO SHOW EVER while in LA. When driving my crap rental car to the hotel, I listened to 88.1 KKJZ. Now usually, they play jazz and are pretty darn good. But on Sunday nights, they have a blues show which I caught for the first time. IT WAS AWESOME. Aretha Franklin covering Marshall Tucker Band? Comparing the original Statesboro Blues with the Allman Brothers cover? When I got to my hotel, the first thing I did was log-on to my computer to listen to the web feed.