While wandering around Half-Price Books waiting for them to review my offered DVDs, I came across two beautifully bound older books. Look at these covers: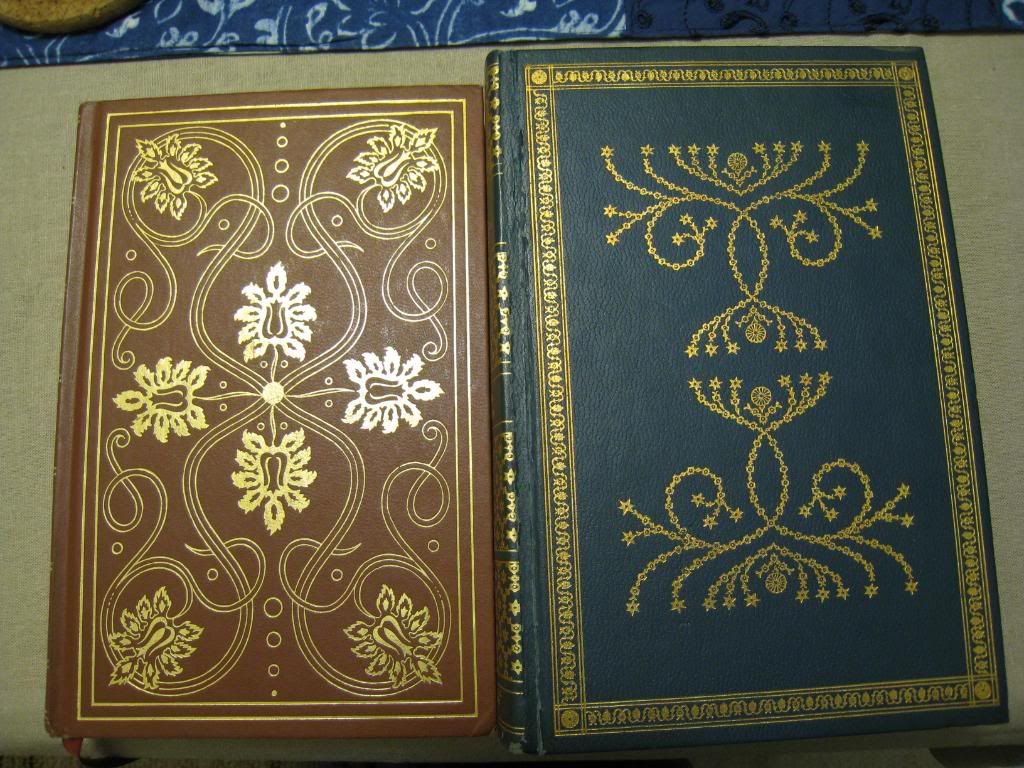 On the left is "The Scarlet Pimpernel" By Baroness Orczy & on the right is "The Decameron" by Giovanni Boccaccio

Modern hardcovers veer from bland-looking to wrapped in gaudy cover art at first chance. I'm not knocking all cover art necessarily. Only, I think there is something to be said for a bound book whose packaging aims more for elegance as opposed to eye-catching gaudiness or slick graphic design.