While visiting with my mother, we wandered into a nearby "Pier 1 Imports".....I hadn't been in one of these stores since I took up collecting pictures of upholstery patterns. I would have been fine except....


OMG!PILLOWS!YAH! *is overwhelmed*

See full post for pictures recording outrageous enthusiasm of the decorative kind....

Previous to my becoming a pattern-photo junkie, "Pier 1 Imports" candles were my great weakness. And initially, that's what my mother and I both focused on. We were sniffing candles, soaps and insense when, in the corner of my eye, I notice gorgeous geometrically-patterned armchair.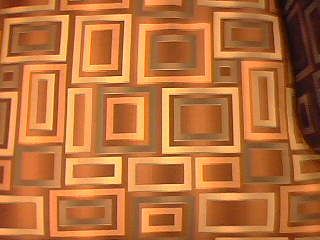 Unfortunately, after digging in my purse, I discovered my camera batteries were dead. In this moment of devastation, I looked around and suddenly saw cushion after cushion covered in eye-catching glory. Surrounded by patterns, I had no means to record them. IT WAS HELL....For 30 seconds until my mother loaned me her camera phone.

So began my decent into picture-clickin' glee. There were cushions....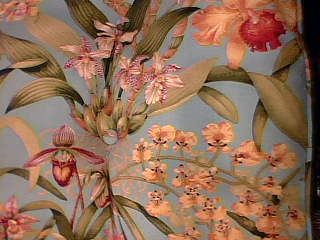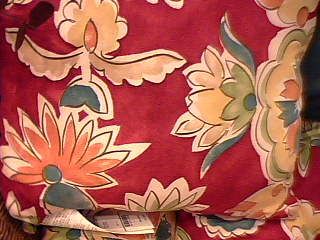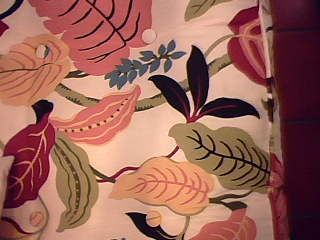 But my adventures tonight didn't end with upholstery. "Pier One Imports" caters to all types of pattern-junkie...There were boxes.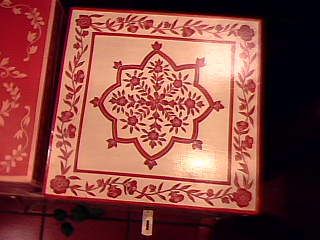 Handbags.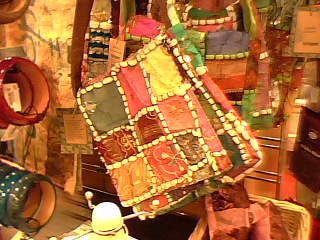 (I have no idea why this picture is so yellow. The handbag looked much better in person)

Dishes.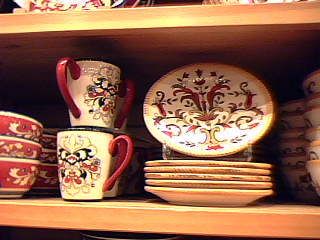 A wonderful Asian-style tea set.



And a moment of self-reflection where I realized I was enjoying this way too much....



But the truest and best discovery from this shopping spree was this strange pile of creatures...


The sales girls had no clue what they were ("Just some stuffed animal")...My theory: *speaks in narrator-voice*

Once upon a time, in the lands surrounding Chernobyl an old grandmother gathered scraps of cloth into a rough sack. She would take the scraps into town where someone would purchase them, for they were pretty scraps and would make someone a fine quilt. On the way to the village market, the grandmother passed an abandoned playground. She noticed a small teddy bear on the ground. When examining it, she realized the bear would be a good addition to her scraps.

After adding it to her bag, she continued on her walk to the market. But once there, something strange occurred. For when she opened the bag, two six-armed creatures slithered out, their embroidered fabric-skins glistening in the pale Russian sunlight. The grandmother ran away in fright and the creatures escaped into the forest where they began breeding an army of radioactive fabric-scrap minions to take over the world. The innocent looking bin in the above picture is clear and incontrovertible proof that these minions are now attempting to infiltrate our society. Caveat Emptor, people!

Overall, I have decided this was the best "Mother-Daughter" shopping trip in recent memory. We had fun. We took pictures. We at called at each other from across the store to "Come look at this!". We damn-well earned those weird looks the sales girls were giving us. MISSION ACCOMPLISHED.

Happy (Almost) Saturday!