At my lovely office, various co-workers rotate birthday cake baking duties. For instance, a couple months ago my friend baked checkerboard cake: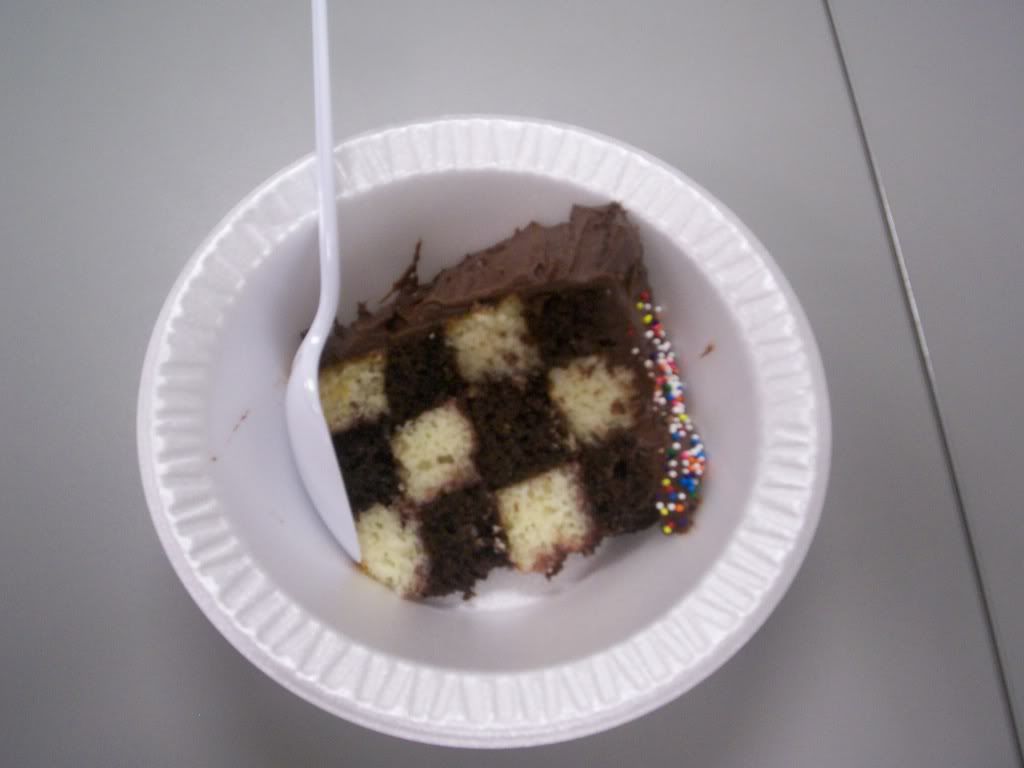 Occasionally, someone boring (like me) just requests "Funfetti" cake for their birthday. But every so often my co-workers are given free reign and they really think outside the cake-mix box. Today was one of those days. I present:
Kitty Litter Cake


It looks disgusting but was surprisingly good.

Also, the birthday boy's nameplate had been changed as well.



Our office has a history of nameplate creativity. Once, we pulled a prank on my team leader when he had a "This Space For Rent" nameplate up. While he was out-of-town, we cleaned out his desk and put a "SOLD" sticker over the nameplate. I've also been "modified". A couple of years ago, during the immigration protests I caught a terrible stomach virus. When I returned to work, my last name had been changed to its Hispanic version and someone had tucked a little Mexican flag behind the plate. These nameplate changes are common enough that before important visits, in addition to a request to tidy our work spaces, we are reminded that "name plates should reflect actual employee names instead of aliases".

Cakes & Nameplate Fun: Just a couple reasons why my co-workers RULE.