After months of super light (grey & pale yellow) desktops, I've embraced color. Maybe re-planting my patio garden spurred this, but I chose a green-theme. And it looks awesome!

Clean: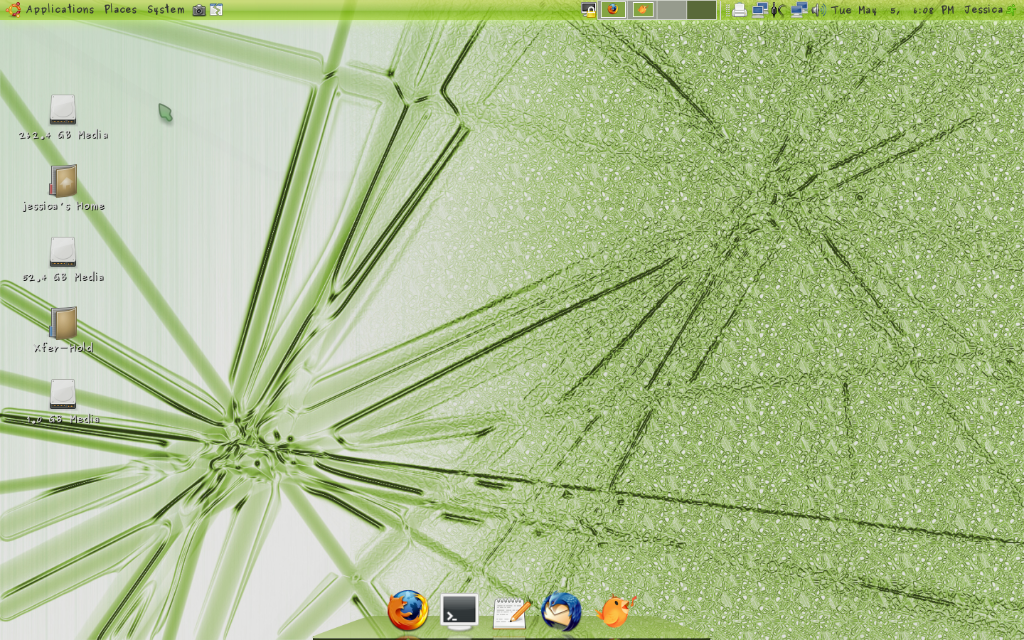 Busy: (the Nautilus background is a borderline to me but it was the best match, even a solid color didn't work as well)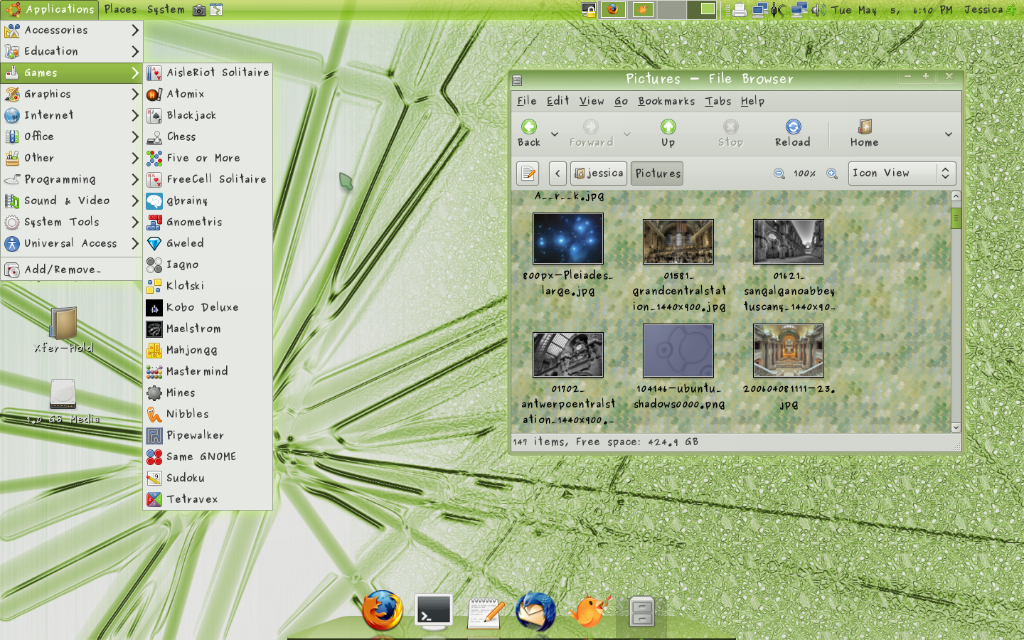 Expo w/ terminal, firefox & songbird: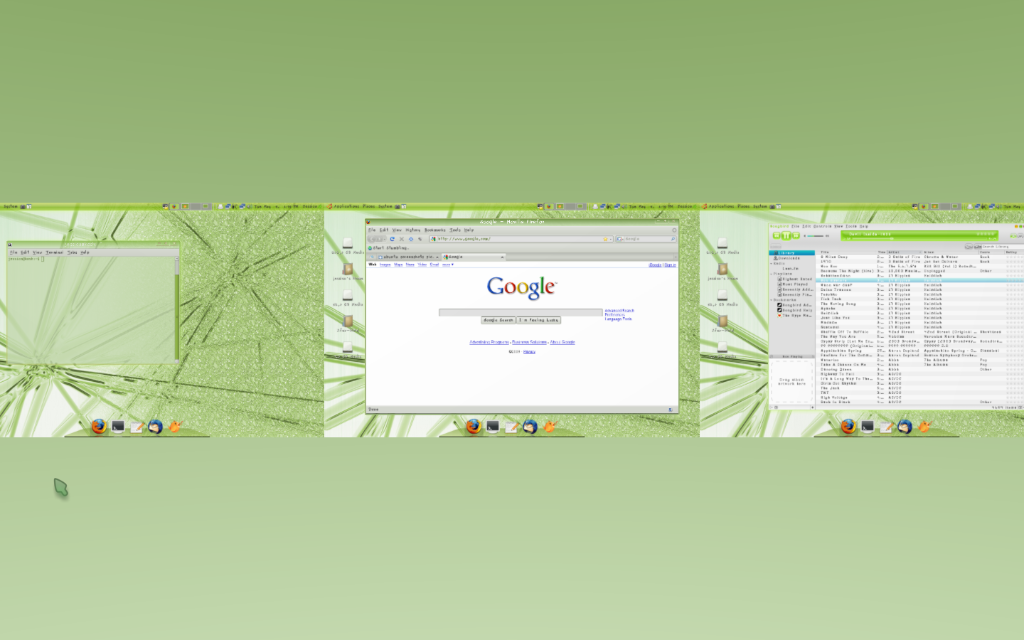 Details:
Wallpaper – I have no idea where I got it.
Emerald Theme – Fedora Light WEED VER
Controls Theme – (modified so colors match) Clearlooks Mod
Icon Theme – Gion
Firefox Theme – Vista-Nature
Songbird Theme – Euphoria
System Font – Purisa BOLD
Nautilus Background – Green Muted Pattern
Gnome Panel Image – My own creation "Grn-Gloss3"

On a side-note, adding new patterns for Nautilus backgrounds & creating my own panel images are both in the category of "Obscenely Easy Tasks That I'm Embarrassed Took Me This Long To Actually Do".

Seriously, this is all it took to creating the panel took a whopping 2 minutes using GIMP and that includes saving 3 different panels with different transparencies. The one shown is the one that best matched the rest of my desktop. Still, since installing Ubuntu how many hours have I wasted searching Gnome-Look for the perfect panel when I could have just made one? Clearly I need to develop a more proactive mind-set when it comes to tweaking.