I've been playing again. Seriously, I can't leave this alone for a full week!

Clean:


Busy: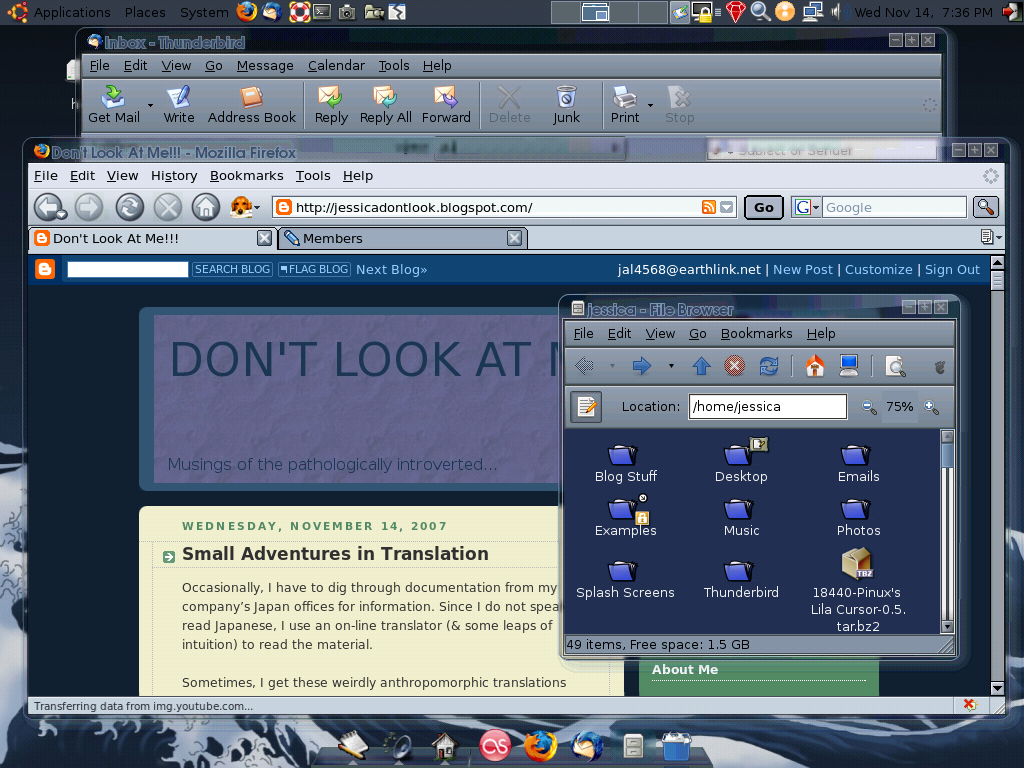 Details
Wallpaper: Great Wave by captainslug
Emerald Theme: I heavily modified Blue Satin to be darker and have a lighter glow/shadow
Icon Theme: YattaBlues
Controls: Crux (colored blue-gray)
Firefox Theme: Phoenity Modern
Thunderbird Theme: Default (colored blue-gray)

Sorry for the lack of links.