I spent the last couple of days in Acuna working on a build. During my stay, I had a very interesting conversation regarding the GM/UAW strike. Granted, it's already over but as of Monday, there was some concern. The perspective from across-the-border suppliers (like our plant employees) isn't usually mentioned in any reporting on strikes. Somewhat educational for me.

Also, I managed to snap a several photos of Acuna. Here's the main tourist district ("zona historico"). This is right past the border crossing: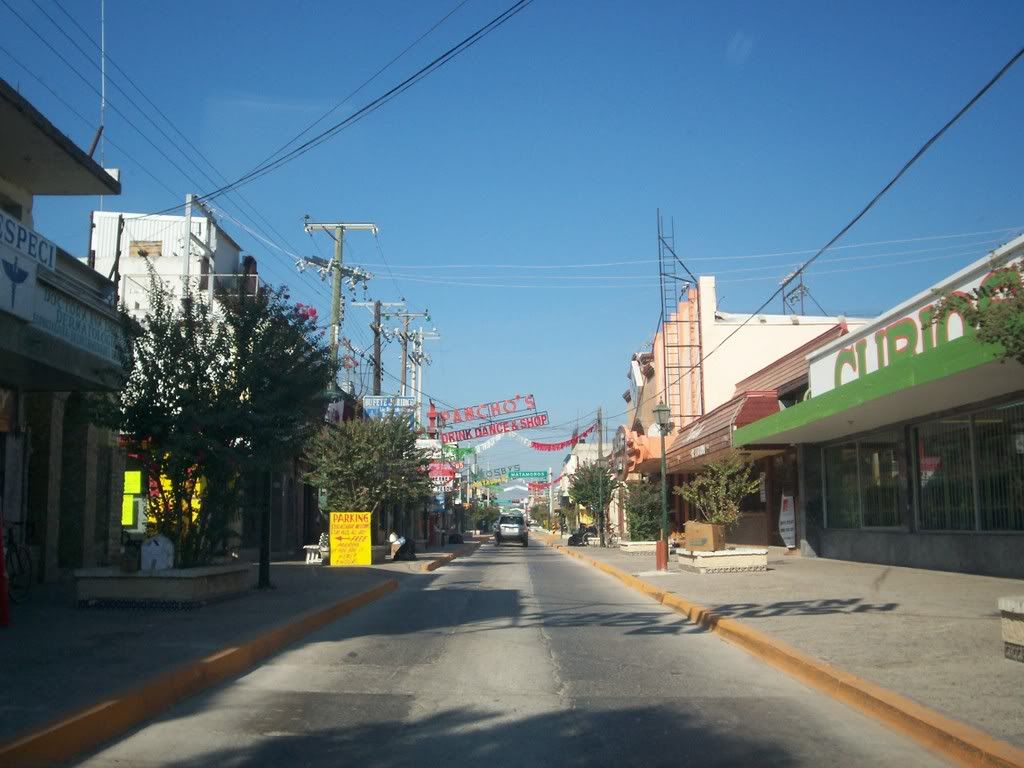 And, the view across the road from our plant. That poor lonely school bus:



From my hotel, I have the following two additions to my "Eye-Watering Pattern Collection" (Realizes I never uploaded the collection to Photobucket. Scrambles frantically for several minutes, uploading like an uploading fiend before continuing).

(ahem) The hallway carpet: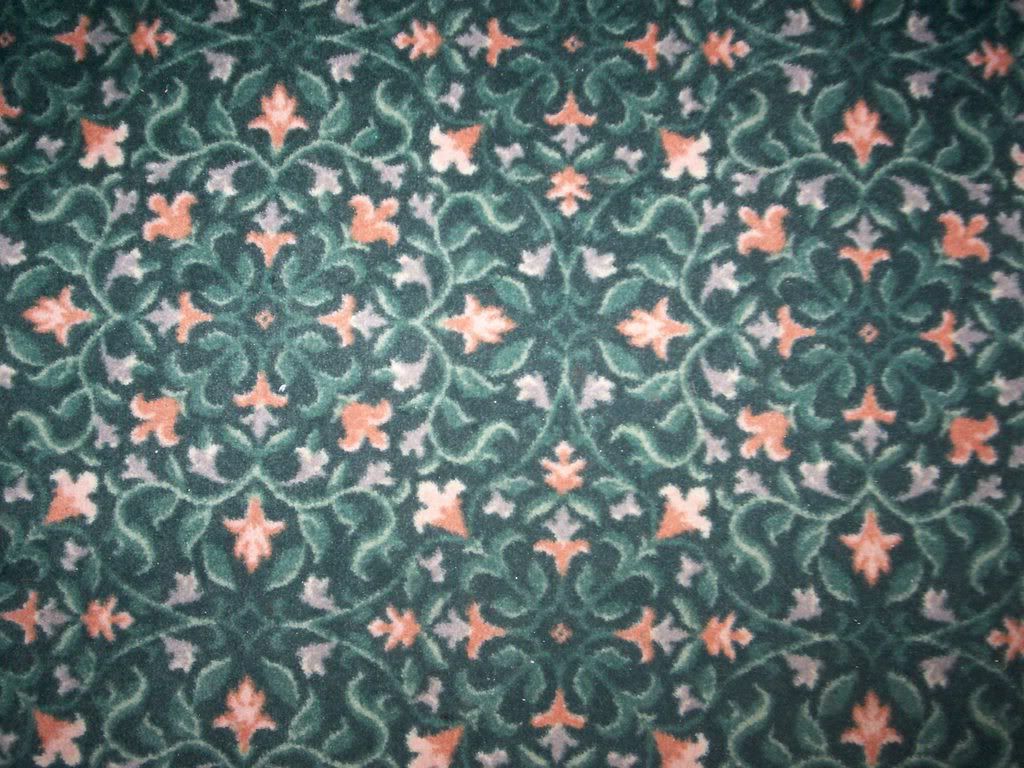 And my bedspread: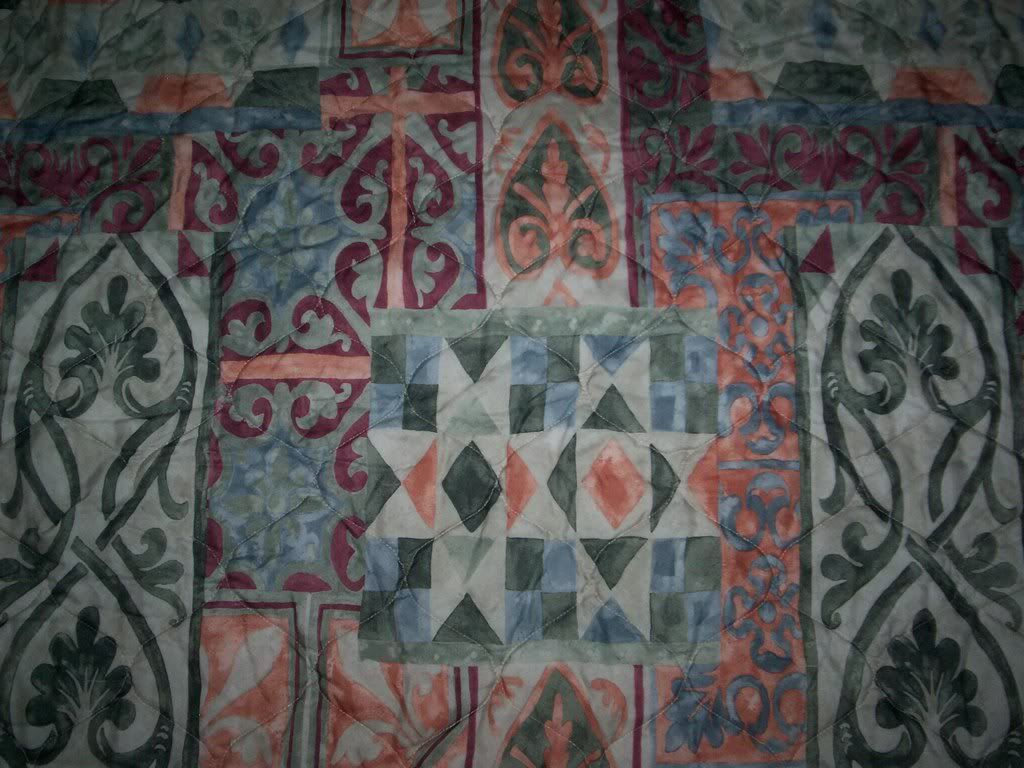 In all other respects, the hotel was satisfactory.

For the full collection of eye-catching patterns found while traveling, see here and enjoy.